Site updates
18 September 2015 Camille Comment
Hi everybody! The site has a new look. I was thinking on change this before the Blindspot premiere so here it is now. The pictures I used are from one of the amazing TCA portrait by Christopher Polk and I hope you like it! If you see anything wrong, let us know!

Site updates
12 March 2015 Camille Comment
Today is a big day for Jaimie Alexander as she turns 31! We all wish her a happy birthday <3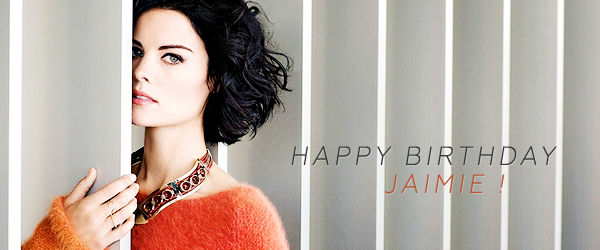 Site updates
10 March 2015 Camille Comment
Hello everyone ! I'm happy to announce that Jaimie-Alexander.Net, your latest source for the talented american actress Jaimie Alexander, is finally open ! We will have updates for you shortly with the new Agents of SHIELD episode but you can already check out our pages & gallery. Enjoy your stay and come back soon !